Rooh-e-Majrooh, Delhi
12th November, 2011
Our first programme, Rooh-e-Majrooh, held on 12th November 2011 at India Islamic Cultural Centre New Delhi, was dedicated to Majrooh Sultanpuri saheb,...the great literary shaayar who composed more than 4,000 ghazals and songs over a span of 55 years. This programme, presented in an innovative format, had 25 of his best film songs rendered soulfully by highly talented artistes. In addition, there were recitals of some of his non-filmi shayari and conversation about his life. 
The programme received an overwhelming applause. 
Some messages received...
Novel, warm, emotional, well-researched, well-presented…outstanding format, outstanding script, perfect song selection, outstanding singers, well-selected shers. Have seen nothing like this before. God bless. Saba Sultanpuri (daughter of Majrooh Sultanpuri) and Raju Naushad (son of Naushad and husband of Saba)
An exemplary event. An outstanding effort to bring poetry back to life…in fact a great service to revive values. Thoroughly enjoyable, thoroughly inspiring evening. Farooque Shaikh
Poet's Family-Actors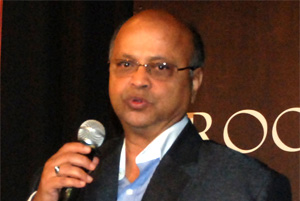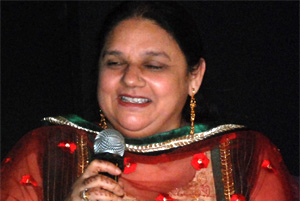 Our Special Guests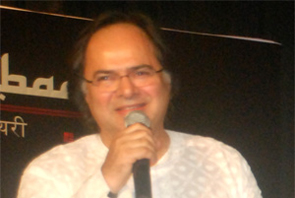 Our Singers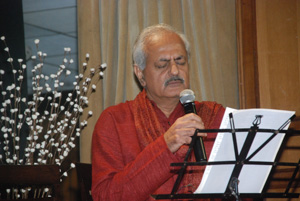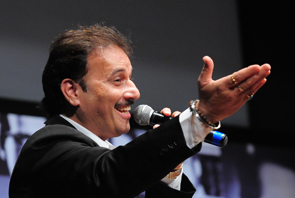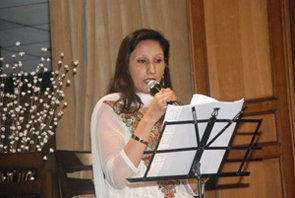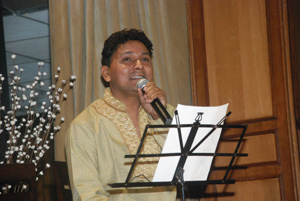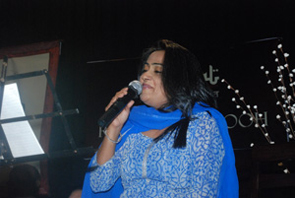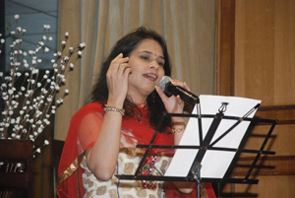 Our Anchors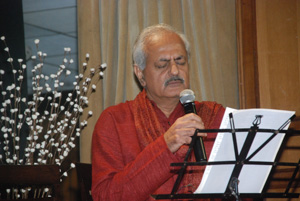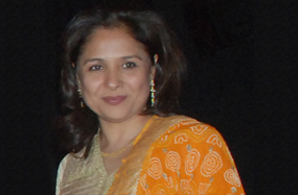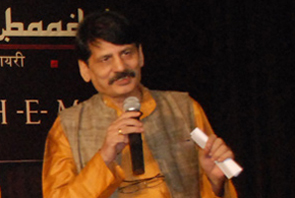 Some Songs Sung at Rooh-e-Majrooh, Delhi